LEO Pharma unveils ambitious 2030 strategy positioning itself for long-term growth driven by innovation
LEO Pharma will accelerate its R&D efforts and rapidly diversify its portfolio of innovative medicines to cover a range of dermatological indications including rare diseases. This will create new treatment options for people living with skin diseases and position the company for continuous growth. To support the strategic ambitions, LEO Pharma is aligning its organization and its owner, the LEO Foundation, is considering changes to the ownership model.
Ballerup, August 20, 2020. LEO Pharma A/S today announced its new strategy for 2030. The company will accelerate its R&D efforts to rapidly expand and diversify its portfolio in a range of dermatological indications including rare diseases. LEO Pharma has been building an innovative R&D pipeline through internal research and together with partners. Today, the company has a strong pipeline, and is aiming to launch a new innovative treatment every 2-3 years.
Dermatology is one of the fastest growing therapeutic areas where unmet needs and scientific advances are offering a great potential to bringing new innovative treatments forward to the market and the patients. Standing on its legacy and unique knowledge of the science in dermatology, LEO Pharma will provide patients and physicians with new therapeutic options and advance the standard of care for patients with skin diseases. This positions LEO Pharma for continuous growth over the next decade.
"Skin diseases are still not well recognized and diagnosed. We at LEO Pharma, have a legacy of being relentlessly committed to dermatology, and helping people with skin diseases around the world who deserve access to more treatment options" said Catherine Mazzacco, CEO of LEO Pharma. "Building on our strong legacy and deep understanding of the science in dermatology, we have a huge potential to bring new medicines forward to patients and physicians. Our ambition is to expand our leadership position in topical dermatology to become a global leader in medical dermatology advancing the standard of care for patients with skin diseases," Catherine Mazzacco continued.
Considering a change in ownership structure
To support LEO Pharma's long-term growth ambitions, the LEO Foundation, its owner, is considering changing the company's ownership structure. The LEO Foundation was established in 1984 with the purpose of ensuring LEO Pharma's future as an independent, research-based pharmaceutical company and is one of the largest commercial foundations in Denmark.
"We are very pleased with the prospects of LEO Pharma and fully support the ambitious strategy" said Jesper Mailind, CEO of the LEO Foundation. "The LEO Foundation was established to ensure the long-term continuance of LEO Pharma, and as active owner we aim to provide the company with the best possible platform for growth and success. While the LEO Foundation will always remain the controlling shareholder of LEO Pharma, we are open to changing the current ownership structure in the longer term to further fuel the growth of LEO Pharma."
Aligning the organization to deliver on the strategic ambitions
LEO Pharma is proposing a re-alignment of its structure to execute on its strategy and accelerate long term growth and innovation.
Over the next two and a half years, it is proposed to reduce up to 650 positions, while making significant investments to create up to 400 new positions. The details of this proposed plan are currently under discussion with the relevant employee bodies. All proposed plans that may affect employees are provisional and subject to appropriate information and consultations processes.
"LEO Pharma has embarked on an ambitious journey that will transform the company. We want to succeed in the rapidly growing field of medical dermatology. And for the continued success of our R&D investments and delivering on our strategy, we are building an agile, efficient and focused organization," said Catherine Mazzacco. "Because this may have an impact on people, we are not taking this lightly and will carefully evaluate and limit it as much as possible."
CONTACT US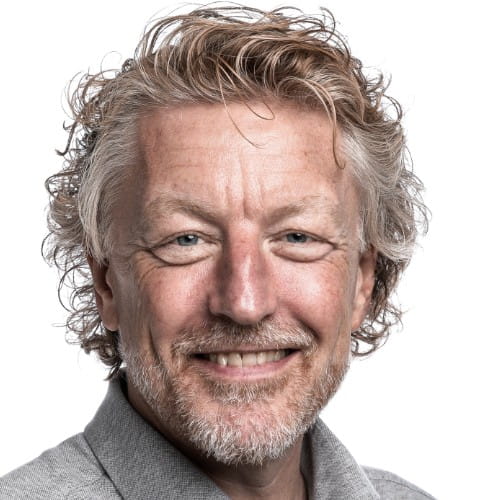 Henrik Kyndlev
Director, Global External Communications
Tel:

+45 3140 6180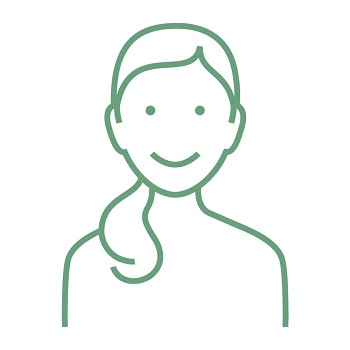 Signe Krabek
LEO Foundation
Tel:

+45 2049 6869
About LEO Pharma
The company is a leader in medical dermatology with a robust R&D pipeline, a wide range of therapies and a pioneering spirit. Founded in 1908 and owned by the LEO Foundation, LEO Pharma has devoted decades of re-search and development to advance the science of der-matology, setting new standards of care for people with skin conditions. LEO Pharma is headquartered in Denmark with a global team of 6,000 people, serving 92 million patients in 130 countries. For more information about LEO Pharma, visit www.leo-pharma.com.
About the LEO Foundation
The LEO Foundation is one of Denmark's largest commercial foundations. The Foundation's main objective is to ensure the long-term continuation and success of the global, research-based pharmaceutical company LEO Pharma. The LEO Foundation provides philanthropic grants and awards to scientific research. Our aim is to support the best international research in skin diseases and make Denmark a global beacon for skin research. The LEO Foundation manages financial assets of around DKK 15 billion with the objective of ensuring capability to support LEO Pharma's long-term development and generating returns to finance the Foundation's philanthropic activities.