On our way towards the most innovative pipeline
We offer important treatments, as well as new innovative solutions for skin diseases. We have built one of the strongest pipelines in eczema and continue to strengthen our established portfolio.
Our scientists' goal is to find functional cures enabling people with skin conditions to live free of symptoms.
LEO Pharma's global R&D organization is powered by scientists and specialists who all possess in-depth knowledge of the skin. Together with our partners, we have built a strong pipeline in dermatology that covers several indications and addresses a wide range of medical needs. We are steadily expanding our pipeline with innovative topical, biologic and systemic treatments to bring life-changing medicines to people with skin diseases.
Today, people with skin diseases are treated with a wide variety of medicines such as topical creams and ointments, oral tablets and injectable biologics, depending on the severity of their disease. We acknowledge these different needs, and our aim is to discover and develop the safest and most effective treatments for all patient segments.
In addition, we explore opportunities to make treatment easier for patients through innovations within medical device technologies and digital solutions and services.
Our current pipeline
The current pipeline represents a strong mix of projects aimed at topical, oral and injectable treatments.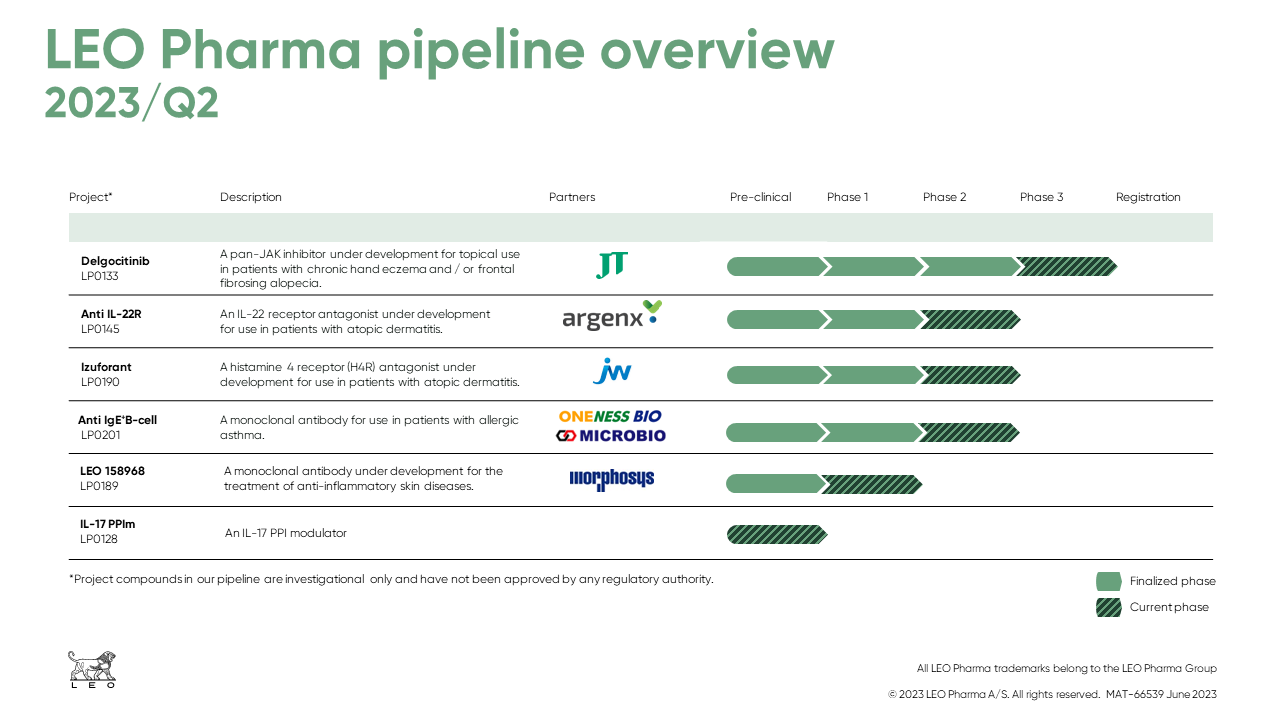 Find more information at www.clinicaltrials.gov.